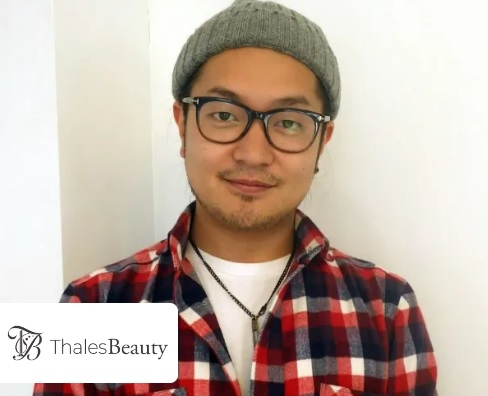 Thales Microbubble is biggest Help for us!!
LUGNA Kamakura (Tokyo area, Japan)
Owner: Genya Kawamura
Tell about your shop.
There are many health-conscious celebrities in Tokyo, so our salon offers not only beauty menus but also eyelash extensions, fascia massages, and facial beauty treatments.
What kind of customers do you have?
40% of our customers are in their 20s, 20% are in their 30s, and 30% are in their 40s. The frequency of visits is about 40 days to 3 months, depending on lifestyle rhythms and hair care maintenance awareness.
Why did you decide to introduce Thales Microbubble?
One of the customer who used to work for Thales at the salon where I used to work. He often talked about the benefits of microbubbles. It was such an interesting story that I will never forget it. So, I decided to introduce Thales Microbubble when I opened my own new store.
How many people have used Thales Microbubble in the first month since the store opened?
About 30 people, mostly men. We proposed the importance of scalp care to customers who are concerned about hair loss, lack of elasticity, and lack of volume. In addition, we are explaining customer about the disadvantages to the scalp environment who are considering wigs. Such as the high price, poor breathability, and the ease with which dirt accumulate etc,.
What is the repeat rate of Thales Microbubble?
about 70%. The treatment is effective even once, but we explained customer at the beginning that at least three treatments are required to feel the maximum effect. We have received feedback from our customers that the amount of hair shedding has dramatically decreased and the rise from the hairline has improved.
How has the store changed since the introduction of Thales Microbubble?
The conventional concept of scalp washing was to "scrub and wash away dirt". However, by doing the exact opposite of "removing dirt without rubbing", which cleans the scalp without damaging it, we were able to connect with the customer's satisfaction, experience, and repeat customers. I think Thales Microbubble is the biggest help in our store.
What is the effect of microbubbles on colored or permed hair?
In particular, there was no color fading or perm fading. On the other hand, it can remove the coloring alkaline substances left on the scalp, so I think that it can reduce the causes of skin problems. And another point, if do color hair after cleaned with Thales Microbubble, the coloring agent will permeate into cleaned scalp, which is not good for scalp. Therefore, we pay close attention to the order of treatment.
After all,
There are many customers who want facial skin care, so I would like to add facial cleaning with Thales Microbubble to the menu in the future. Also, while I was washing customer's scalp with the Thales Microbubble, I was surprised to find that my rough hands were gone and smooth.
---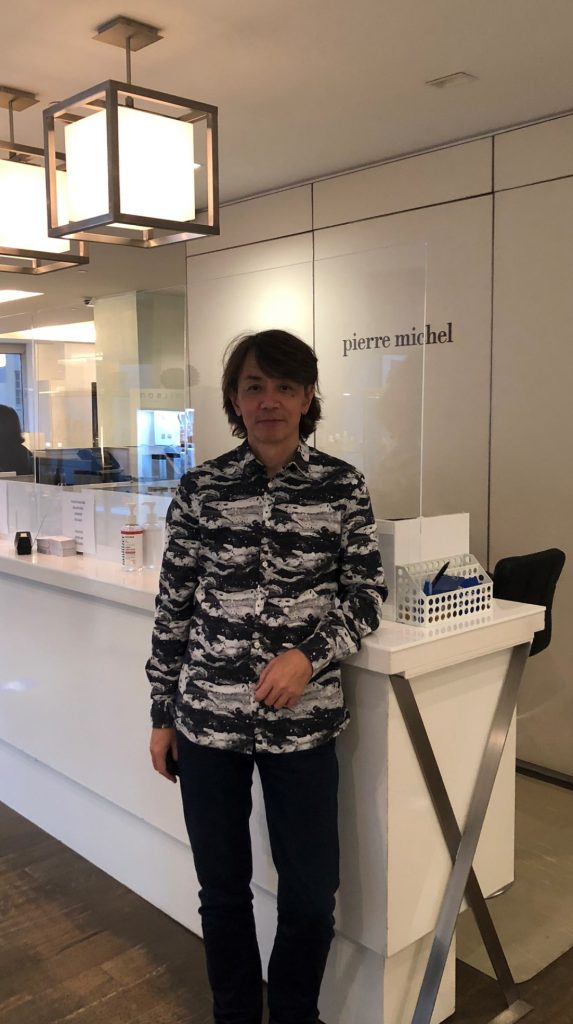 I'm sure it will be critically acclaimed in Japan, the U.S. and the world!
Pierre Michel Salon (NY)
Hairstylist Mr. Yuki Yamazaki
From the moment I met Thales' revolutionary Microbubble Wash System, which not only cleanses the scalp, but also cleanses all hair and skin from the inside of the pores in a healthy and safe manner, I was amazed.
This system, which has been patented around the world, is set to spread from Japan and the US to the rest of the world. In Japan, many salons are already using Thales microbubbles to differentiate themselves from their competitors. More and more salons are getting rave reviews from their clients.
My salon in New York has also introduced a head spa menu and is working on developing new clients. Although scalp care is not common in the U.S., there are a lot of people with hair and scalp problems, so I'm confident that it will have a positive impact. Thanks to microbubble wash system, we are able to offer our customers the real thing: FDA approved Thales microbubbles that break the mold.
---
One and only! Thales Micro Bubble System
Though I have been a hairdresser for many years, it is the first time for me to see a machine that removes diamine of coloring, resulting in improving thinning hair.
Due to introducing this Thales micro bubble, we could nicely respond to customer's scalp concerns, and increases repeat rate dramatically. As a side effect, it is also effective in reducing the roughness of staff hands. Thales micro bubble is the only machine to get results.
---
New type of Hair Growth Salon
Since I run a beauty salon for long, I know that it's not so easy to make a menu to differentiate from other salon. But with introduction of Thales Micro Bubble, I was able to start New type of Hair Growth Salon.
I was surprised Thales Micro Bubble could make hair loss reduce, color of scalp changes and thick hair appear, resulting in improvement of hair loss. The repeat rate is high and the number of new customer also increases with word of mouth, contributing to sales increase.
---
Have never seen a menu earning sizable turnover for the last few years
Having many beauty salons, I think it's a very difficult time to differentiate my salon from others. But, having introduced Thales Micro Bubble, we could differentiate from other salons, contributing to customer attraction, repeat rate and sales increase.
To be honest, I can not understand why not introducing Thales Micro Bubble. Because it gives profit to us and merits to our customers from the month when the machine introduced, Beauty salon is not the place simply to cut hair but the place to make customers beautiful and happy. Beauty salon owners should introduce Thales Micro Bubble.
---
Best performing and most effective
---
50% of our customers keep coming back
---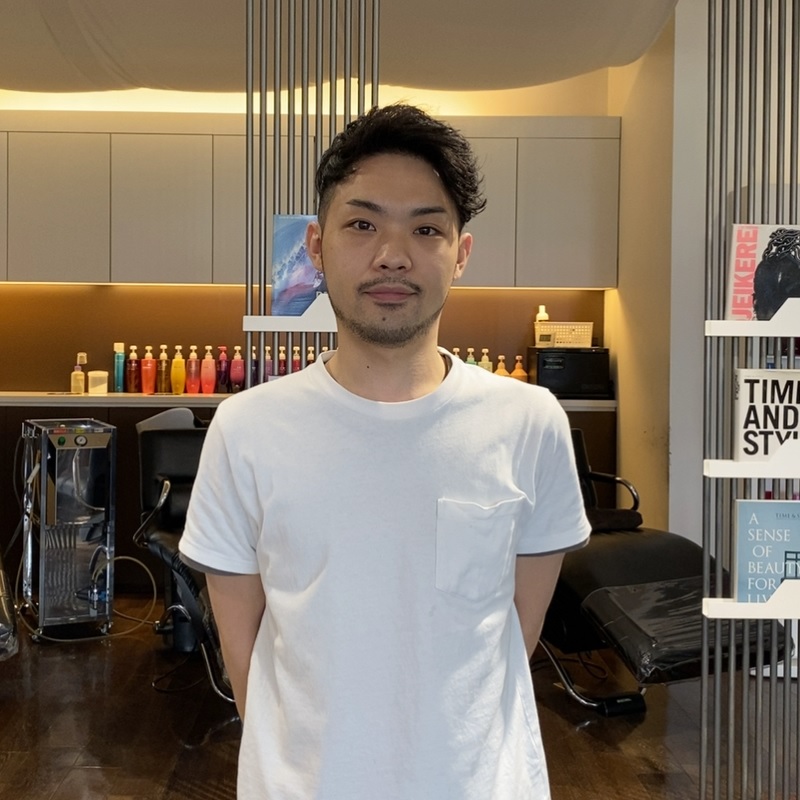 Surprisingly, recovering upto 80% of alopecia areata for 6 monts
Koyo Kuroda / Stylist "M.plus"
While studying various measures to cure stuff's rough hands, I got to know that Thales Micro Bubble is effective and decided to introduce it. Before selected Thales Micro Bubble, 1 tried other manufactures micro bubble and found that Thales Micro Bubble is more effective than others due to Thales' special enzyme powder.
Since last year, I have been washing a customer' hair who is suffering from alopecia areata every week, and his hair dramatically recovered for 6 months. From now on, on top of hair cure, I will solve customer's other worries such as rough hands and face care.
Thales microbubbles can meet our customers' needs that lead to outstanding sales.
Our concept is to improve the hair problems in grown women. We were looking for a new menu to improve hair loss and fine hair in which customers can truly feel its effect. That's the time I discovered Thales Microbubbles. We could not confidently offer head spas and hair growth products to our customers. But I am convinced that Thales Microbubbles would be effective, So, I decided to introduce Thales Microbubbles in our salon.
After introducing the machine, we got favorable results in attracting customers and increasing sales. The hourly unit price is also excellent. Productivity becomes very important for those salons with short business hours like ours that open for 8 hours. I think it is a perfect product for salons seeking productivity.