One and only! Thales Micro Bubble System
Though I have been a hairdresser for many years, it is the first time for me to see a machine that removes diamine of coloring, resulting in improving thinning hair.
Due to introducing this Thales micro bubble, we could nicely respond to customer's scalp concerns, and increases repeat rate dramatically. As a side effect, it is also effective in reducing the roughness of staff hands. Thales micro bubble is the only machine to get results.
---
New type of Hair Growth Salon
Since I run a beauty salon for long, I know that it's not so easy to make a menu to differentiate from other salon. But with introduction of Thales Micro Bubble, I was able to start New type of Hair Growth Salon.
I was surprised Thales Micro Bubble could make hair loss reduce, color of scalp changes and thick hair appear, resulting in improvement of hair loss. The repeat rate is high and the number of new customer also increases with word of mouth, contributing to sales increase.
---
Have never seen a menu earning sizable turnover for the last few years
Having many beauty salons, I think it's a very difficult time to differentiate my salon from others. But, having introduced Thales Micro Bubble, we could differentiate from other salons, contributing to customer attraction, repeat rate and sales increase.
To be honest, I can not understand why not introducing Thales Micro Bubble. Because it gives profit to us and merits to our customers from the month when the machine introduced, Beauty salon is not the place simply to cut hair but the place to make customers beautiful and happy. Beauty salon owners should introduce Thales Micro Bubble.
---
Best performing and most effective
---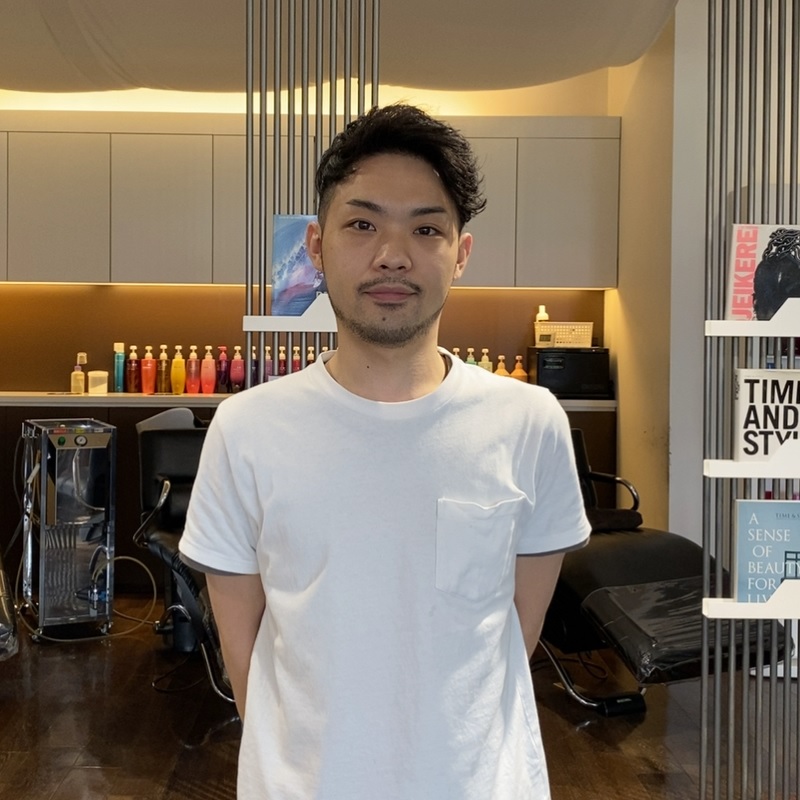 Surprisingly, recovering upto 80% of alopecia areata for 6 monts
Koyo Kuroda / Stylist "M.plus"
While studying various measures to cure stuff's rough hands, I got to know that Thales Micro Bubble is effective and decided to introduce it. Before selected Thales Micro Bubble, 1 tried other manufactures micro bubble and found that Thales Micro Bubble is more effective than others due to Thales' special enzyme powder.
Since last year, I have been washing a customer' hair who is suffering from alopecia areata every week, and his hair dramatically recovered for 6 months. From now on, on top of hair cure, I will solve customer's other worries such as rough hands and face care.