The doctor at the hospital in Kagoshima Japan introduced him to a facility in Kagoshima Prefecture that had a Thales microbubbles, and he came to experience it.
This is a picture of the first cleaning.
After one cleaning, the itchiness is reduced and the red area on his arm has improved.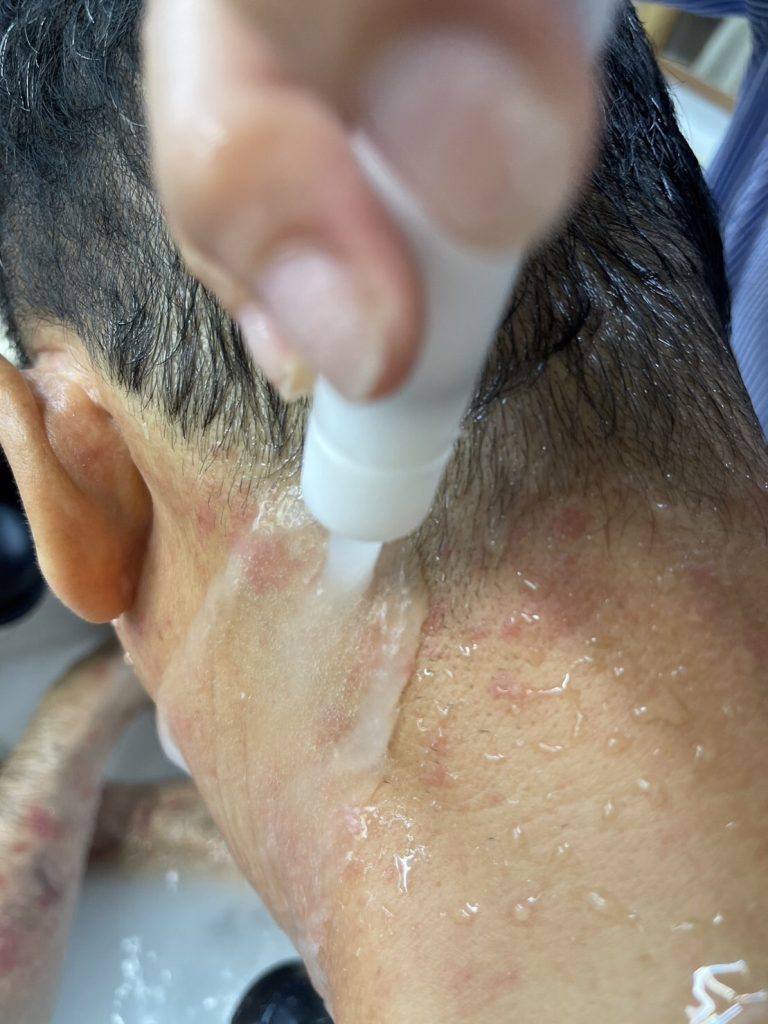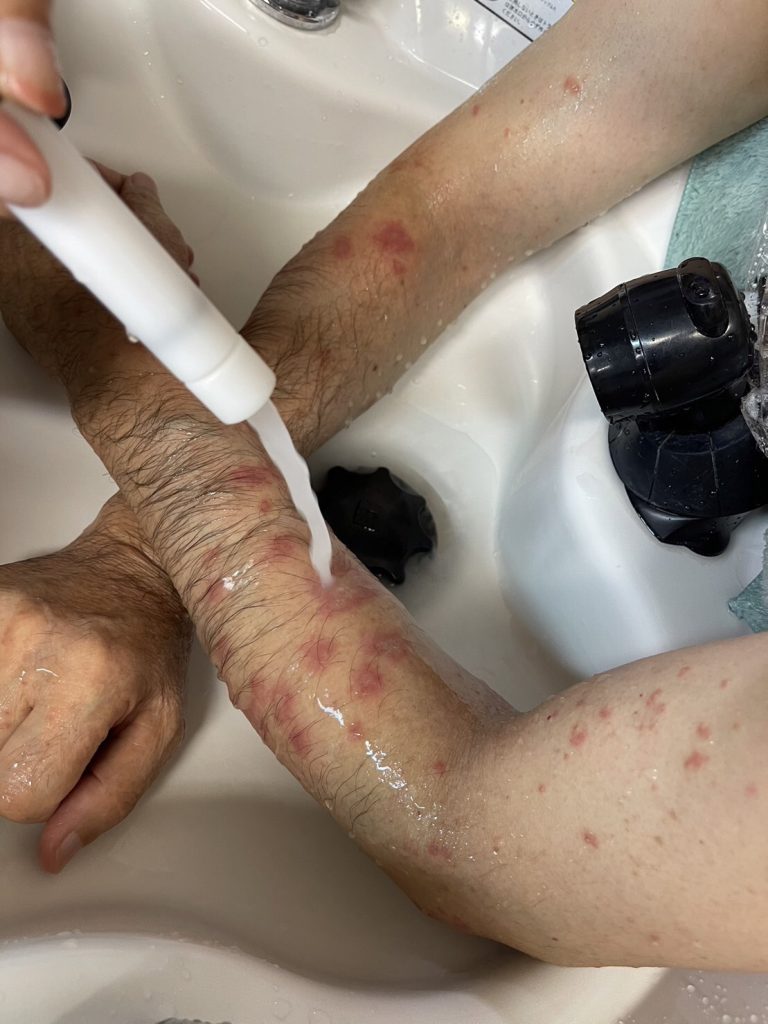 Following images shows after the second microbubble cleaning.
It has improved a lot.